LED-Stage-Light
The LED-Stage-Light is making you, me and the things we light look good. Just how far can we take the solar powered garden light concept?

Well, You could be any one of a number of amateurs, professionals or Party-makers who are just waaaay serious about your lighting.

If this is so, then the future is bright because just as desktop publishing software empowered the home user, LED technology is doing the same by offering accessibility, simplicity, affordability and flexibility with professional-grade results!

From your LED-Stage-Lights, expect lighter weight, low power consumption and expect also LED. colour-change technology which allows LED-Stage-Lights and, incidentally, Light-Cubes to reproduce any colour in the visible spectrum without the need for filter gels.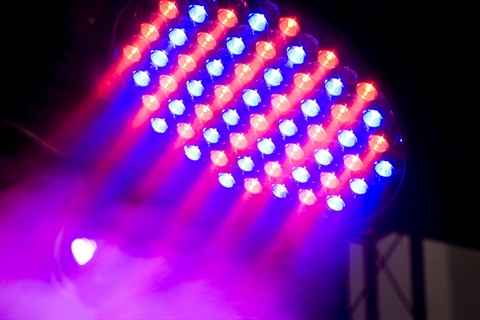 Close-Up LED Stage Light
What are filter gels? Well, you know, those transparent coloured sheets of gel or acetate placed in front of theater and movie lights?
…use a control board for special effects…



Use the set-it-and-forget-it built-in programmability of the LED Stage Light for less demanding presentations and give yourself one less thing to worry about
Even a small LED-Stage-Light system performs with professional versatility and…well… naturally the more you pay, the more you get, but nobody needs to know that you're saving money.
Sometimes the "image" of great expense adds to the experience for guests. Complicated little creature, we are. Hmmmm…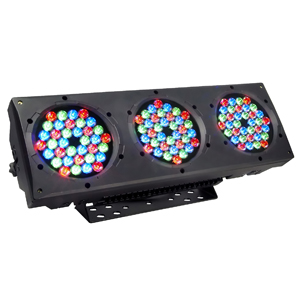 Indoor/Outdoor LED Washer by COLORADO
Right now, for value beyond the price, you can now have the specialized lighting you feel you need with fewer complications than before.
Lighting to light a tree, the school play, a fashion show or the dance floor for 150 of your `closest` friends.
…expect 25,000 hours of full operation…



For ultimate flexibility, look for a system rated for both indoor and outdoor operation. Commonly indicated by the designation "IP-66 Weatherproof" and "IP-56 Waterproof".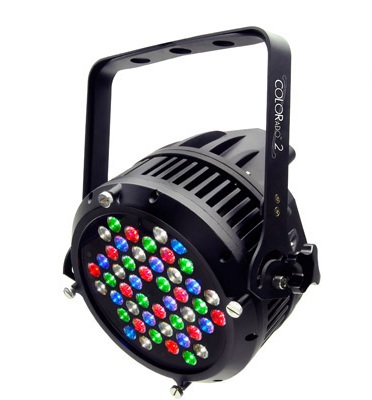 Indoor/Outdoor LED washer by COLORADO
An outdoor LED-Stage-Light produces white light by mixing in equal amounts RED,GREEN and BLUE light. Altering the amount or intensity of any one or two colours alters the colour of the light beam.
Not to be over-looked is the up to 25,000 hour operational lifespan. That means 25,000 hours of special effects.
Or, 100,000 hours if you just turn your lights on and leave them on. Always check with the manufacturer to be sure but these numbers are, so far, typical.
For precise control and added flexibility, consider connecting your LED Stage lights to a control board. Your board can be as basic or as complex as you need it to be.
A basic board for ON/OFF, FADE-UP/FADE-DOWN functions. Use a more sophisticated system for special effects.
Available every Club, Disco, DJ and now to You is "Sound to Light" technology. This built-in sound sensing technology which enables your light to react to sound vibrations and appear to respond to the beat of your music.
So finally, getting serious about your lighting and your entertainment is a good thing! In fact, it seems almost inevitable because garden lighting is not limited to driveway lighting, door numbers and Christmas trees.
Truly, you don't have to buy an LED Stage Light just to light your trees and flowers…but it's not a bad idea for Area lighting, Moon Lighting, Down Lighting or Grazing techniques!
If what you're lighting is a party, a play, a fashion show or some other extravaganza, then LED Stage Lights are serious products for the serious user.
Back to Top
Closely related to the LED-Stage-Light, LED-Light-Bulbs are ideal for household, office and commercial needs.