Solar-Powered-LED-Lights
Solar-Powered-LED-Lights i.e, LED's (Light emitting Diodes) and solar panels are a match made in heaven and they have certainly come a long way from do it your self home electronics and my grade school science projects.

…LED lighting will last indefinitely, but you must still carry out some maintenance…

These light weight, long-lasting and versatile light sources which have already entered the consumer lighting market and can be found in everything from electronic devices to your car headlights to the garden
…someone else's if not yet your own!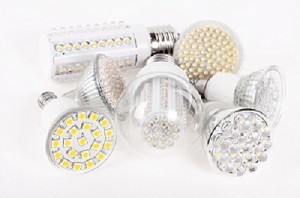 Solar Powered LED Lights
…Solar-Powered-LED-Lights are an excellent choice for usage in wet areas like ponds and fountains where running electric current might be hazardous.
There are criticisms though, there have been questions about the lumen (light output) and colour temperature.
If you follow this sort of thing, you probably notice that these concerns are being laid to rest for good as lumen out put is increasing steadily and
colour temperature
selection is close to matching incandescent lighting.
Other criticisms are not criticisms at all…yes, LEDs will loose their luminosity over time. What light doesn't?
Even the Sun will dim in time! One important caveat though…there are low grade products out there and price is usually the giveaway, so avoid "cheap" Lights.
There is always some interesting news about Solar-Powered-LED-Lights in the Solar-News section. Have a look when you get a moment.
Have A Great Story About This Topic?
Is your retailer offering you Solar Powered LED Lights in all their advertised varieties or is still hit and miss?