Solar-Patio-Lights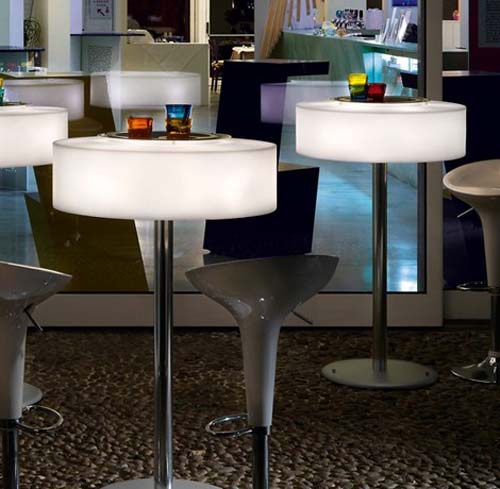 Illuminated Table by Modoluce
More Than You Expected
Solar-Patio-Lights are a versatile, solar-powered, LED light source for your outdoor activities and a great addition to your bag of entertainment tricks.

You've got the food, the drinks and the music and now you've got light to complete the mood and extend the life of the patio to 24 hours a day.

Consider using Solar-Patio-Lights in addition to your existing outdoor lighting scheme or use them to create a stand-alone lighting scheme.

Don't hesitate to take advantage of all the styles, colours and sizes to suit your design concept.

It's your stage, Light it!

Solar-Patio-Lights offer either practical, general illumination or accent lighting to add detail and special effects but it seems as if people still think of solar patio lights as either post lights or as pathway lights only, but to be fair, much of the marketing makes it seem so.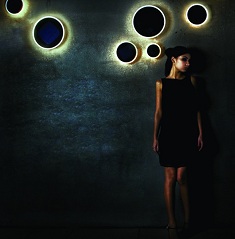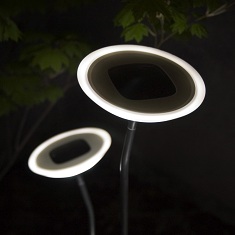 Corona Solar 6 and Corona 2 Light
A Common Problem and its Solutions
If you feel that your Solar-Patio-Lights are not producing as much light as you expected or not producing as much light as demonstrated in the shop, try this.
For maximum performance, allow your lights to fully charge before you use them. Find a spot where your lights can receive lots of sunlight.
Let them charge for a full day or two before you use them and they will perform brilliantly…so to speak…
If you have had these lights for a while then it may be time to change the battery. Always replace with the recommended batteries.
Solar-Patio-Lights perform well as either general lighting for overall illumination, as a task lighting for the performance of detailed work or as an accent light to bring special effects, or create mood, a shimmer or a sparkle.
Note too that some of these units are quite weather tolerant but you will see that some of the light products will not perform as well in extreme cold.
..I mean -20, -30 degrees Celsius, that's -4 to -22 Degrees Fahrenheit! Believe me, you're not missing a thing!...
Try them out here or over there. You can use them indoors as well…why not?
First, think about the function you need then think about the style. When it comes to style, choice is the word! Whether you like a "traditional", a decorative or a stylish minimalist tech-look, you can find what you are looking for.
So what can we do with these lights?
Imagine casting a net of star-shaped LED lights over tall shrubs or trees. Visible to you only after dark they bring a lot of shimmer and sparkle to your outdoor experience.
What if you could serve drinks from a table made of translucent material? What if that table could illuminate from within at the touch of a button? Wouldn't that be fantastic? Well you can.
What if you could find some beautiful and wildly colourful tatami solar lanterns to hang about your patio for a party, a birthday, or just because…?
Choose a decorative solar lantern to place at the centre of your patio table some day and see how it changes the mood.
Conceal rope lights along the bottom of your outdoor railings. Position the lights so that only the glow is visible.
Turn trees into towers of twinkling stars with strings of light.
Let your flower beds come alive with electric dragon flies.
Light your surroundings with colourful solar-lanterns.
There's More!
Consider complimenting your Solar-Patio-Lights with Light-Spheres
or
Light-Cubes
. Have a 'browse-around'.
Have A Great Story About This Topic?
Patio Lighting ideology. Is patio lighting supposed to be fun and funky or fashion conscious chic? Neighbours disagree