Wireless-Speakers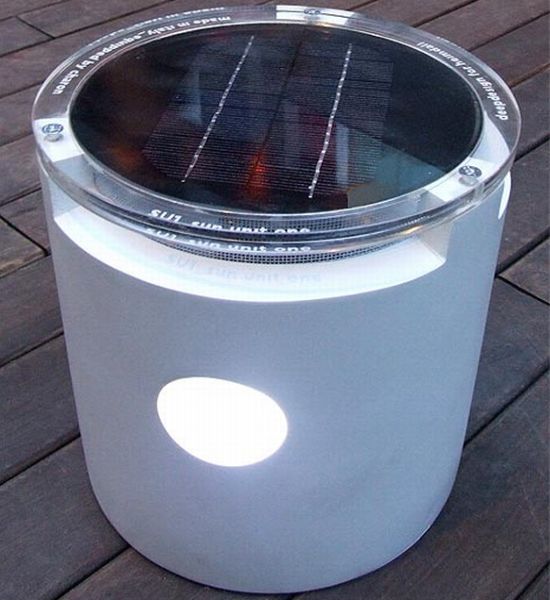 Wireless Speaker By Deepdesign


So, Wireless-Speakers. Straight from the back pages of our collective "imagine-if…" wish list! I myself had an emotional moment when I first heard the rumour that the concept had become reality.

Ready to punch out the sound, pump up the volume, bomb the base, raise the… you get the picture. Your outdoor entertainment system has arrived and they're solar-powered too.

Like icing on a cake, what could make a speaker system outdoors any better? A speaker system that you don't have to physically connect to a stereo or any kind of media player!

Wireless is absolutely the word. No need for audio cables or speaker cables, power cords, extension cords or power bars in sight.

Launch your wireless broadcast remotely from your stereo, your mp-3, DVD, ipod, television, game console, your desktop, your laptop in the living room, bedroom, office kitchen to the poolside, fireside beach-side or anywhere 150 feet away via Bluetooth connection on a sunny day, a sunless day, a rainy day with push button control via your remote control.

From the shore to a boat, from your boat to the shore. No need to move the entire stereo to the garden, patio or balcony.

No need to bring expensive components out into the open air environment of food, drinks, sun and possible precipitation.

Set a mood. Enhance the mood but by all means put the sound where you need it. The average wireless-Speaker unit is small enough to conceal behind bushes and shrubs, but many of these devices are beautiful pieces of technology worth showing off at least a little.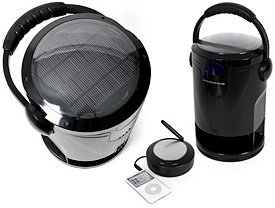 Wireless Speaker(solar)
Expect 30 Watt, even 60 Watt speaker performance from your weatherproof, compact, multi-speaker stealth system.
Choose a unidirectional (sound projected in one direction) or an Omni-directional (sound projected in all directions) Wireless-Speaker system.
Is one better than the other? Well, that is just a matter of necessity or your personal opinion and of course the particular unit you fall in love with.
As usual with solar devices and their rechargeable batteries; these wireless-speakers are no different; allow the batteries to charge for a day or two prior to use. Fully charge, some units claim to provide up to 12 hours of operation.

Can't wait? Who could blame you, and, it seems that manufacturers have anticipated our impatience.

Read your instructions for quick charge procedures but, generally speaking, a few hours charge during the day should give you sufficient energy to power your unit wirelessly, at least for a while, but then you'll likely need to Plug-in to household AC power and fully charge your batteries!

Since we're talking about power; expect three ways to power your new acquisition: rechargeable batteries, AC power from your household circuit or via the built-in, top-mounted solar panel. Also, your device is designed to accept headphone or stereo leads for your total convenience.

Not all Wireless-Speaker units are exactly the same, but there are many commonalities among these units.

There are indoor solar models worth consideration for outdoor use on warm, dry summer days. Leading the pack for looks and our representative brand for the indoor type is Reverb by the American company Regen. Reverb is one beautiful piece of architecture with solar panel seamlessly integrated into an elegant 35.43 inch (89.99 cm) tall form. Plug your iPod, iPhone, or a variety of other media playing devices.

NOTE: If you like Wireless-Speakers, you may like LED Stage Lights.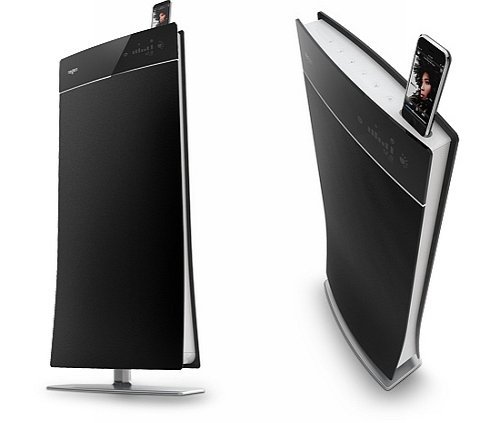 Reverb by Regen
Return to Top
The International Protection Rating and YOU!
Outdoor electrical hardware such as wireless-speakers, stage-lights, spot-lights are rated according to their enclosure's resistance to penetration by dust, dirt, water and foreign bodies in general. This classification is known as the IP-rating; a development of the International Standards Organization (ISO).

For outdoor-rated equipment, look for an IP-rating of 44 or IP-44. Indoor-rated equipment is given a rating of IP-22.

Broadcast to a multiple speaker setup is entirely possible. This could be fantastic! Imagine, filling your garden with music at night. Keep your speakers in range of your music source.

There are other outdoor music systems you can invest in of course, but if flexibility in choice of power supply, placement and supported media appeals to you then this is for you.