Solar-Umbrella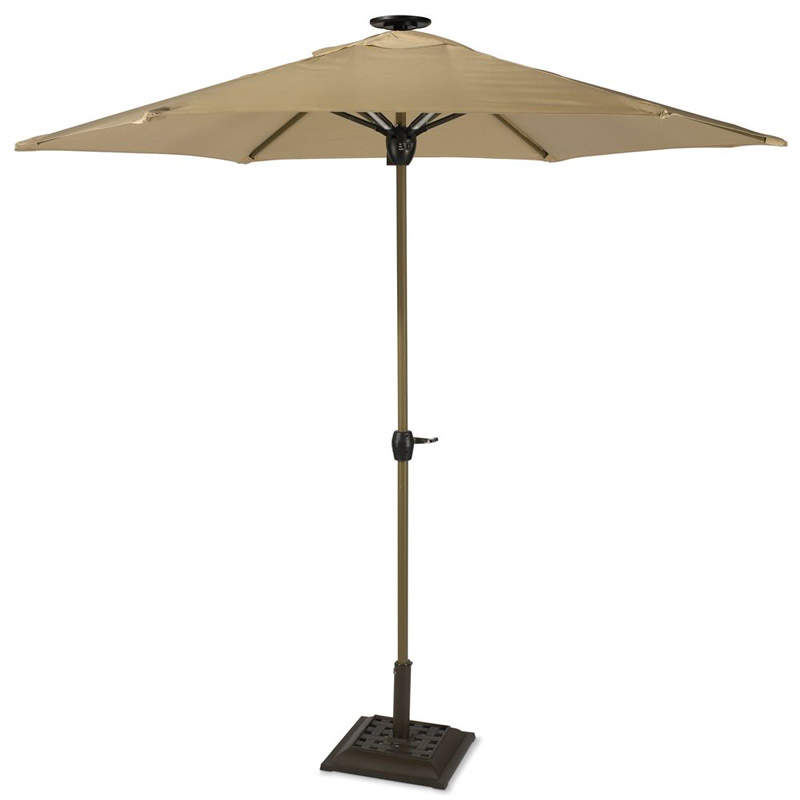 Solar Umbrella


So, here we are...the Solar-Umbrella! Sometimes, the solution is more compelling than the problem and Solar-umbrellas are an interesting contradiction. The umbrella will shield you from sunlight by day while providing light by night.
they may be found as a complete kit or you can retrofit your existing umbrellas with an add-on package complete with solar panels, LED lights, batteries and ON/OFF switch.

There are three basic types of these attachable, do-it-yourself clip-on LED lights. Pole-Mount, Vein-Mount and Candle.




Pole-Mount
These are disk-shaped devices lit at the perimeter by LED lights. Available in one piece or two halves, this lighting system will attach directly to your umbrella pole to provide 360 degrees of illumination for round or square tables. Some units offer adjustable-beam lighting.

Lights may be attached to the veins of your umbrella or may be affixed to fabric in between the veins. Batteries should give 1 to 2 years of continuous use. Solar power units are housed in a weather-proof housing. Before use allow 1 full day to charge for best results.




Umbrella-Vein Clip-ons
This is a system of lights designed to clip onto the veins, or support structure of your Solar-Umbrella. Composed of a string of lights, each string connects to a terminal which, in turn connects to a central terminal which in turn connects to the solar panels at the top of the umbrella.

As usual these are available in a range of colours including holiday and novelty packages, making the umbrella clip-on a more flexible system than the pre-assembled products.




Candle
If you like the glow of natural light, then you will enjoy the candle system. Your set will include mini candle wind-shielded candle holders and a method of attachment to your Umbrella.
Use Flameless-Candles in your Solar-Umbrella if the thought of candles disturb you. cast in candle wax, they look and feel like the real thing with natural flicker effects.
Have A Great Story About This Topic?
Are you going to buy a fully assembled model or assemble one from a kit? Easy or difficult to assemble?